Commissions
Greta Pearl is Currently Not Accepting Commissions
For all commission work please expect a 3-6 week turnaround to accommodate design and production time. Materials and prices may very according to availabilty and shift in current values of metals and stones.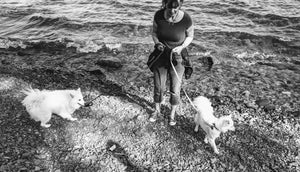 Meet the Artist
Jewelry is an extension of what I love and how I share my fascination with nature. By using imagery and textures, I try to evoke these symbols in everyday life. Being a metal smith, I have a responsibility to practice ethical methods, such as recycling metals, using safe bench practices and seeking fair trade sources.The environment is a very important part of my personal awareness. The designs I create combine silver, copper, brass and gold with precious gems, and freshwater pearls. A symphony of color, sparkle, and character, that define my nostalgia with happiness and beauty.
Important elements of my design are botanical imprint textures, such as honeycomb, juniper, sea shells, and ginkgo leaves. I also truly enjoy creating owls, bats, moths, ravens, fox, and other creatures that I hand sculpt using fine silver. My newest work includes copper mushrooms and poppies. I also incorporate hammered or stamped textures in simple pieces of jewelry, like hammered hoops. Wearing these creations is fun, and makes a connection to the beloved beings that we share with our natural surroundings.
When I'm not in my studio, I like walking in the woods, gardening, and listening to music. My family fills my heart and nature fills my soul.
Blog
Using recycled silver and gold isn't just for creative designs. Mining silver and gold both have environmental costs, such as mercury pollution from gold mines. Silver that has been recycled...